Renting a Blanckenhoeve for 2 to 22 persons is easy. There is no need to ask for a quotation because the costs are very simple to calculate yourself:
Blanckenhoeve can be hired per day from 9:00 to 18:00.
1 to 12 people meeting at the large table:

€ 965 per day (9 a.m. to 6 p.m.)

If you want to rent Blanckenhoeve with more than 12 people, there is a surcharge of €35 per day per extra person.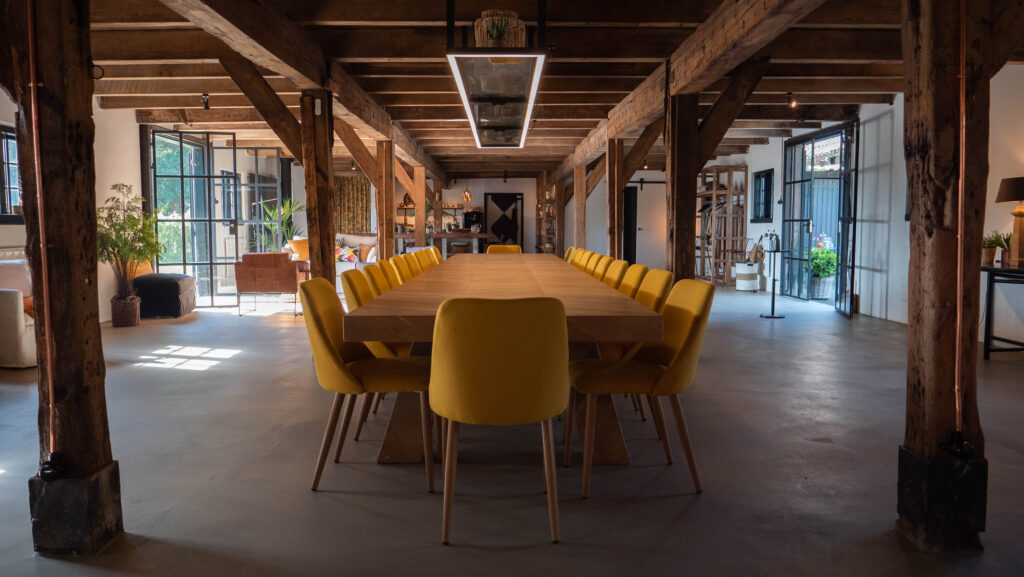 Included in the charges:
Tuned grand piano for relaxation in between meetings
Fast WiFi
Large 60 Inch 4K LCD display with HDMI connection and wireless
Flipchart
Sonos/Spotify system
Use of kitchen with all accessories, including Nespresso machine
Not included: catering.